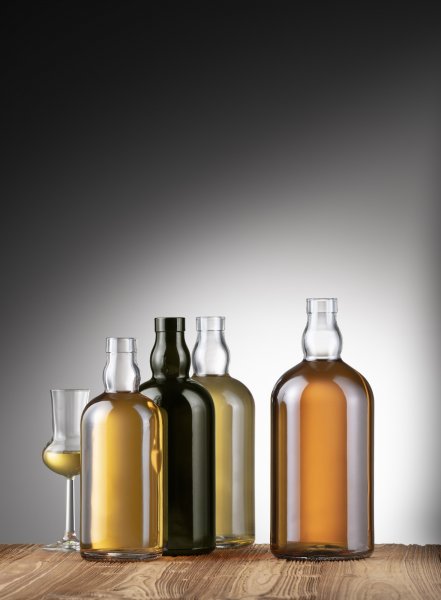 The geometric line of the body with its cylindrical section contrasts with the originality of the neck giving a unique and distinctive character to the packaging.
The LOCH collection is completed with the 1000ml capacity, which is added to the 500ml, 700ml and 750ml already available.
The LOCH is available in Extra White and Verdetrusco® colours.