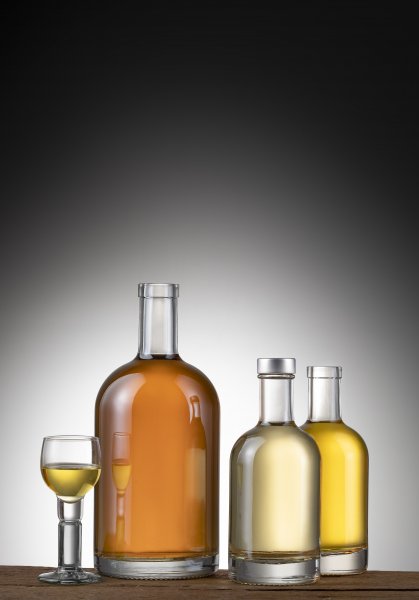 The ICE collection, appreciated for its simple and functional shape, is completed with two new capacities: 350ml and 1000ml.
With harmonious proportions between neck, shoulder and cylindrical body, it offers a large label area.
The heavy base enhances the appeal of ICE, a bottle that responds to the most current demands of the distillery sector.
The ICE is available in 350ml, 500ml, 700ml and 1000ml capacities with GPI or cork neck finish.