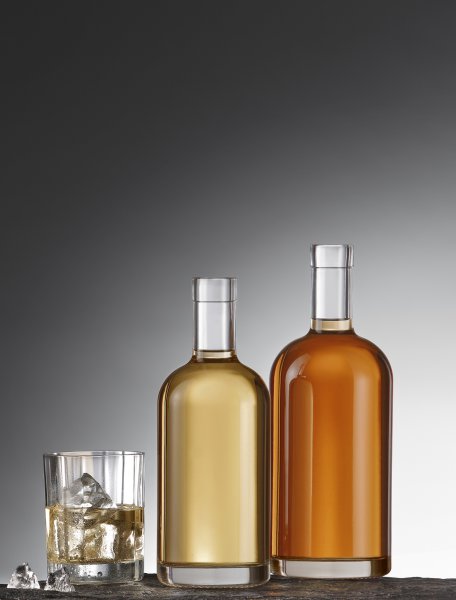 The Burn bottle, dedicated to spirts, combines the purity of design co-existing with the functionality of the bottle.
The collection is completed with a 500ml version added to the 700ml already existing.
The slim neck, soft shoulders and cylindrical body give harmony and character to the bottle and ample room for labelling.
The Burn is available in 500ml and 700ml capacity in extra white flint glass.