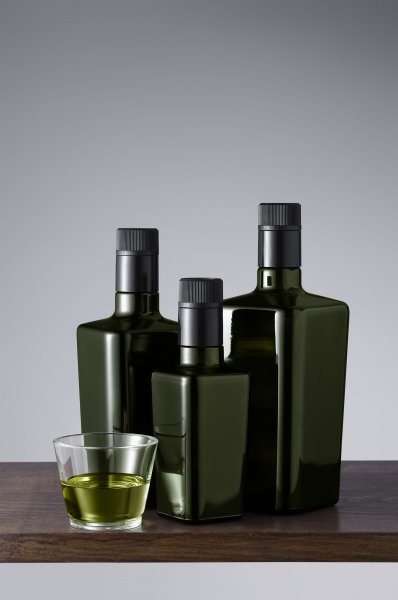 With its geometric and tapered body design: the COLETTE DOP collection sets new standards for simplicity to enhance the quality of extra virgin olive oils.
The COLETTE DOP series, appreciated for its unusual shape and the square section of the body, is equipped with a neck finish for a non refillable cap to protect the authenticity of the contents.
The COLETTE DOP is available in the following sizes: 250ml, 500ml, 750ml Verdetrusco® color.