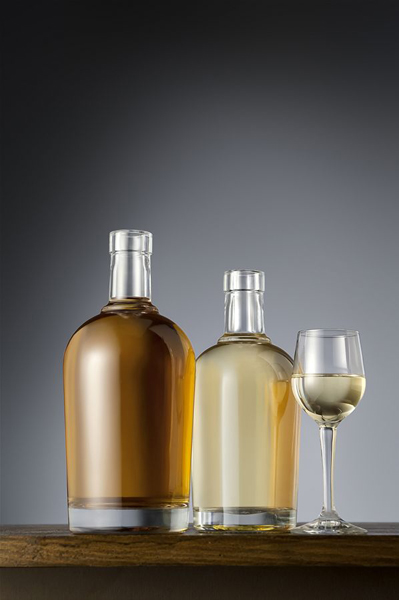 The new AMLETO EXTRA range further adds to Vetreria Etrusca's Spirits portfolio.
The conical body and distinctive shoulder design define a bottle of pleasing proportion and imposing characteristics.
A thick glass base and harmony between the shoulder ring and the neck further embellish the bottle making it ideal for Spirits which want to stand out from the crowd.
The AMLETO EXTRA is available in both 500ml and 700ml capacities in Extra White Flint glass colour.