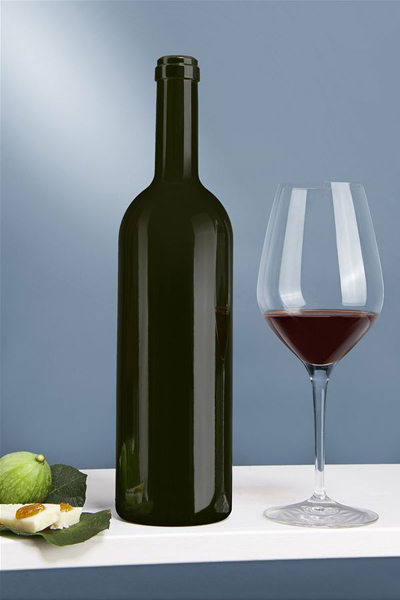 The BORD GOLIA range is enriched by the addition of a new 900g version specially designed with fine, aged wines in mind.
The BORD GOLIA EXTRA is beautifully proportioned, the cylindrical body and high shoulder line are complimented by a deep picure which emphasises its contents.
BORD GOLIA EXTRA is available in 750ml capacity and in both Verdetrusco® and Extra White Flint glass colours.