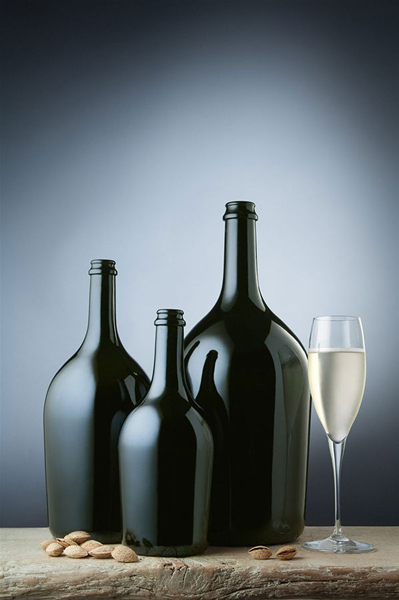 The Champagnotta Butterfly range has been a great success due to the balanced design between its wide and tapered body and a sweeping, elegant shoulder profile.
The Jeroboam 3000ml capacity, glass weight 2950g, has now been added.
The Cha. Butterfly is available in 750ml, 1500ml and 3000ml capacities in both Verdetrusco and Extra White Flint glass colours.