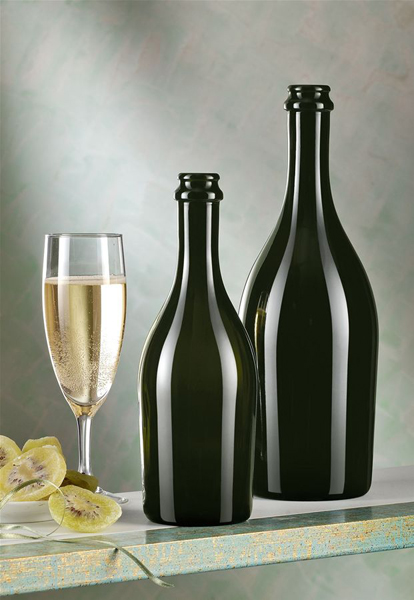 This conic-shaped spumante, smaller in height, on the contrary to bottles that are getting taller and taller; ideal for quality spumante and fizzy wines.
Lovely silhouette, in two sizes at present, 375ml and 750ml, in extra-white and Verdetrusco®.

A heavier version, including a magnum, is available for wines produced with "Methode Classique".